Using Glass and Mirrors for Art Deco Designs
Art deco is one of the favorite home decor styles out there. The term was coined in the decades between 1925 and 1945 when artists began to focus on mimicking and mixing regional styles like Moroccan, Egyptian, and French. The style showcases bold, but tasteful colors, lots of gold and shine, and geometrical patterns.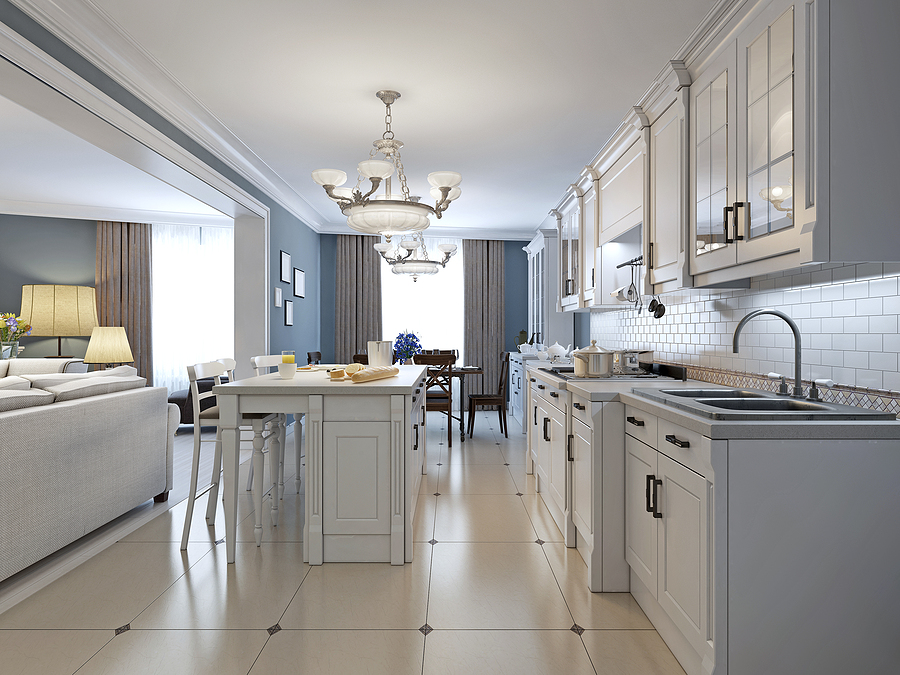 Popular elements of art deco include patterns like zig zags, trapezoids, octagonal shapes, and chevron patterns. It embraces graceful lines, sweeping curves, and sunburst shapes. Sensuous or abstract female forms or wildlife is commonly depicted in framework, vases, and art from the period.
Most individuals think of art deco mirrors when they think of home decor, but there's a number of different ways to incorporate this beautiful style into your home. From your furniture to your glass, embracing a little art deco style can make for a truly standout environment.
Art Deco Mirrors
This style mixes the flighty with the practical, and one of the most popular art deco items to have is a mirror. These are super customizable and you can find an endless list of ideas. Art deco mirror frames are known to be uniquely-shaped. Some are encased in a gold frame, which was a favorite of the time period and a great way to add luxury in a simple way. Others go for the bold colors of the era, like emeralds, deep sapphire reds, and bright oranges, deep yellows, shades of pink and dark blues.
Uniquely shaped mirrors include those that embrace the concept of geometric patterns, like creating a glass frame that resembles a mosaic. Multiple mirrors, like three or four interconnected with a metal frame is another popular idea. Elaborate frames with designs in them are another way to dress up your living room and bedroom mirrors. Mimicking nature is another point of art deco. Mirrors with branch-like frames and leaves will also become a conversation piece in your home.
Glass Tables in Art Deco Styles
Unlike the modern, minimalist, and contemporary decor styles, art deco embraces color and stained glass. If you're looking for the perfect art deco centerpiece for your living room, consider a lovely tinted glass coffee table. Etching and frosted glass are also very fashionable for this style. You can go for a simple geometric shape with tinted or frosted glass on the top, or you can look for a unique frame that will truly create a masterful living room. Table frames with Greco-roman sculptures are tasteful and interesting, and a great way to combat the minimalism that most homes employ.
Stained Glass Doors or Panels
If you've always wanted a burst of color or to add the perfect accent to your front door, consider replacing your door's glass panels, or muntins as they're called with colorful stained glass. You can go for a nice geometrical pattern or depict a natural scene using tinted and frosted glass. It's a beautiful way to dress up your doorway and entrance!
Art Deco Backsplashes for Your Kitchen
Every room can be redecorated in a way that fits this bright and intricate decor type, including your kitchen. Using glass backsplashes is a great way to bring some light and life into your kitchen, and they protect your walls from mold and humidity. Think about adding a nice geometric art-deco style pattern to your cooking area, and you'll see just how quickly it becomes your favorite space in the house.
Custom Made Art Deco Mirrors and Glass
If you see an art deco-style pattern you love online and can't find in stores, More Than Glass can help you bring your idea to life, complete with expert installation. Call us at 804-746-3086 to speak to an expert and get an estimate. We've been serving the community for over 30 years and love creative home renovation projects!
TESTIMONIALS
See what our clients are saying about our products and services.
Professional, responsive, timely, precise and just overall impressive
After an extensive search to have installed mirrors in our gym in the Northern Neck area for a glass company we found More Than Glass. From the time I introduced myself to the final installation, their team of experts were professional, responsive, timely, precise and just overall impressive. I'm quite picky about who I hire for expert services and I would 200% recommend More than Glass for your glass and mirror requirements. We will clearly use them again for any future needs.
- Craig A.
I was more than pleased
I was more than pleased when I contacted your company to help with a shattered sliding glass door in the sun room. I contacted your team via internet form in the morning. I received a call that afternoon and your people came out to give me a quote the next day. The following day, he came to do the repair. Thanks for your teams reliability, efficiency, and expertise!
- Nicole
I Refer More Than Glass
I bought a large piece of glass (4'x9') to cover our kitchen table. They offered options for the edge and corners and had my glass ready in a couple of days. I picked it up and they helped me load it in my vehicle. Whenever someone asks where we got the glass, I refer them to More Than Glass. Very happy with the product and service.
- Roger L.